IT HAS ARRIVED!!!
WENSDAY
TORCH ROCK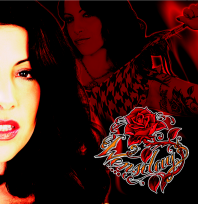 Now available at www.amazon.com
A Labor of Love
Aimed at the Heart
From a whole new Direction
BE ONE OF THE FIRST TO DISCOVER
A FRESH NEW GENRE IN MUSIC
Thanks for your support!
Dick Wagner, Suzy Michelson, Alex Cyrell, and Wensday
TORCH ROCK
Produced by Dick Wagner
Songs by Dick Wagner and Wensday
Click below to listen and learn more!
www.wensdaymusic.com
www.myspace.com/wensdaymusic
www.desertdreamsllc.com
http://www.luckmedia.com/wensday/biography.html
For further information:
Desert Dreams Records 480.663.7900
sales@desertdreamsllc.com